Last week the Kalyan Range of Thane Territorial Wing of the Forest Department caught a group of individuals illegally selling 4 Red Sand Boa snakes and a Flapshell turtle at exorbitant rates. 9 eggs of the turtle were also recovered during the seizure.
Red Sand Boas and Soft Shell turtles are one of the most poached species in the local markets.
People buy them because of the ritual/myth and blind faith behind these species which are in great demand and illegally possessed for the purpose of black magic and other illegal and unscientific activities.
These species go through alot of cruelty during their poaching where they are hunted from their natural habitat , kept in extreme conditions with no hygiene, proper food and water , transported in inhumane conditions just for easy money. The reptiles were handed over to our team for medical examination and necessary actions.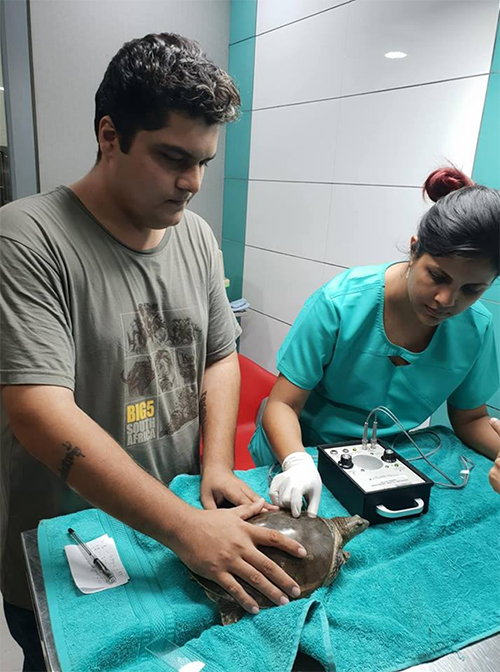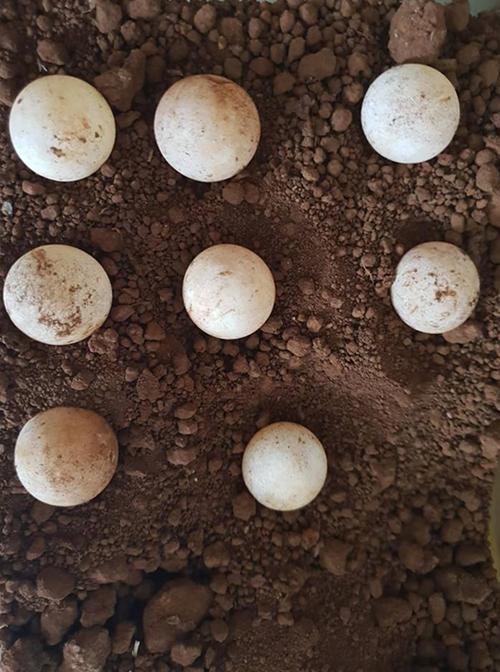 As a part of our protocol each species was examined in detail by our wildlife veterinarian Dr. Rina Dev where each species went through Xray with help of Thane SPCAs hospital facility, Measurements, Medical examination, necessary treatment by Dr. Rina and under observation and monitoring of our rescue team. It was mainly to check if any fishing hook was stuck in the oral cavity of the turtle , and since 9 eggs were recovered we wanted to check if there were anymore eggs and 3 unlayed eggs were found in the uterus. Boas are often force fed with metal balls and stones many times to increase their weight as more the weight more the selling price. Turtles are caught with help of fishing hooks which are left unattended in their oral cavity which is extremely painful leading to slow death of the reptile as its unable to eat with the hook stuck within. After the procedure was completed, all reptiles were found dehydrated and off feeding from quite some time. Necessary feed and medications were provided and they were kept under observation for 48 hours after which they were declared fit to be released back to their suitable natural habitat. All the reptiles which fortunately had no serious medical / health complications are fit and will thus be released to undisclosed locations in presence of the concerned officials from the Forest Department.
PS
Most unfortunate part was to learn that self claimed snake rescuers were a part of this racket
#WildlifeCrime #WildlifeTrade #Hunting #Poaching #RedSandBoa #FlapshellTurtle#ThaneForestDepartment #WildlifeConservation #RAWW #Rescue #Conserve #Coexist
Please do not support wildlife trade , hunting and poaching. Please do not believe in unscientific information , myths and beliefs. Please be alert and report such activities on 1926 toll free helpline of Forest Department